Print Friendly Version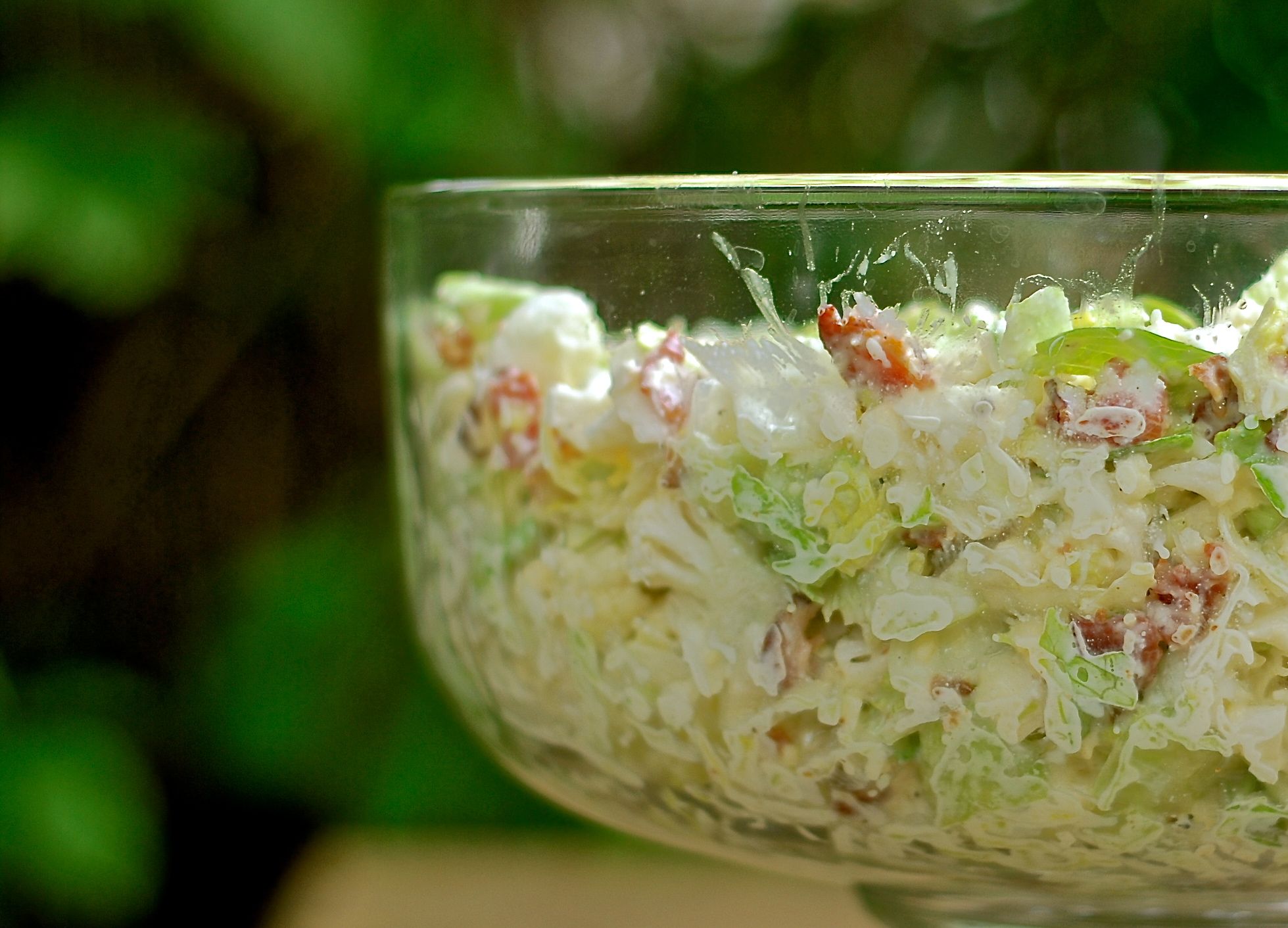 "It's certain that fine women eat a crazy salad with their meat." ~Yeats
My friend Sherida shared this recipe with me years ago when Tequilaberry's was still open. It was a great restaurant located in Coon Rapid's Minnesota. They were known for their prime rib and this spectacular salad. They have sadly closed their doors, but nobody that enjoyed this salad can seem to live without it for very long. I came across it when I was looking through my recipes a couple days ago…
and decided to make it and post a little how-to, just in case anyone out there is looking for this little gem. Enjoy!
Tequilaberry's Salad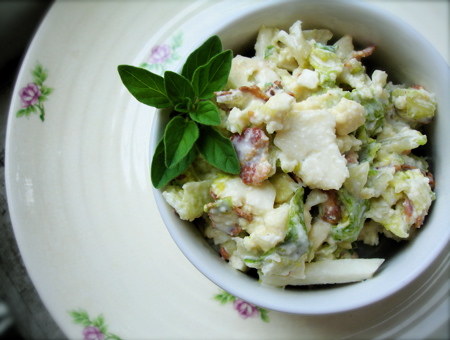 1 head iceberg lettuce, chopped into 1 inch pieces
1 head cauliflower, chopped
1 lb. bacon
1 cup real mayonnaise (no substitutes)
2 and 1/2 Tablespoons white vinegar
1/4 cup sugar
1 and 1/2 cup parmesan cheese
Combine chopped lettuce…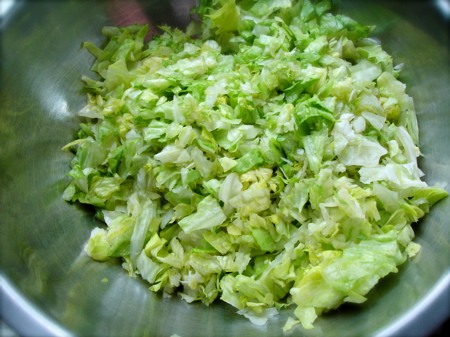 and chopped cauliflower… in a large mixing bowl.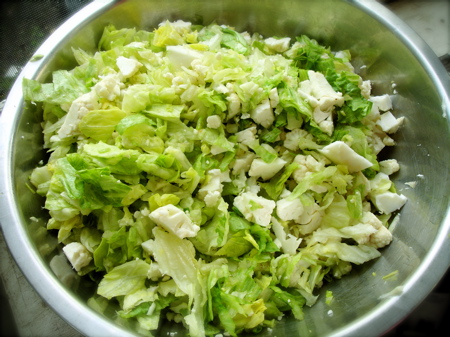 Fry bacon until crispy, blot and chop into bite size pieces. Add bacon to the lettuce mixture. Discard bacon grease.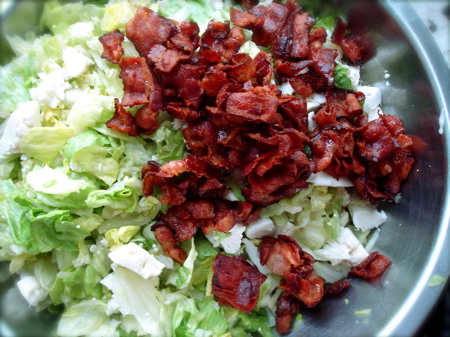 To make the dressing:
Combine mayonnaise, vinegar, sugar and parmesan cheese in a small mixing bowl. Add the dressing to the lettuce mixture until completely incorporated. Serve immediately or chill in refrigerator. I like to grind a little fresh pepper over the top before serving.
Enjoy!
~Melissa
You may enjoy these related posts: