Print Friendly Version
"One reason cooking is so exciting is that there is always something new you can make; actually it can be a new adventure every single day."
Gladys Taber, Stillmeadow Sampler
One of the many things I collect, besides teacups, are vintage cookbooks. I collect vintage children's books, vintage and antique valentines, vintage linens, vintage glassware and china, and vintage plaid thermoses/coolers/lunchboxes. Oh! and red and white enamelware. I think that's it….yup, that's it.
These aren't all of my old cookbooks, but I took pictures of some of my favorites, with the most interesting covers. Opening them up takes me back in time to a 1950s kitchen with red and white gingham curtains, and apple pie cooling on the windowsill…and back to a time when women dressed like Stepford wives 🙂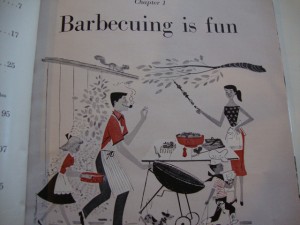 I love the illustrations in vintage books. Some of them are so funny. Like in this one, the dad is smoking a pipe while he gets the grill ready. I have never seen this happen in real life. hee hee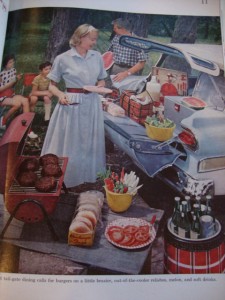 And look at this photograph. Can you imagine the energy it would take to make a tailgate picnic look this pretty? Look how the mom is so happy to be serving everyone. There's only one explanation. She's a Stepford wife. If I was in this picture I'd be sitting in a lawn chair under one of those trees in the background, sipping a martini.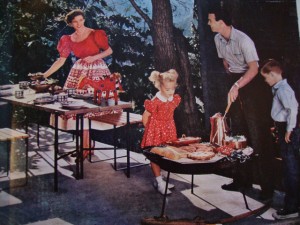 Look at the outfit on this lady. If you ever come over to my house for a barbecue and I'm wearing anything that even remotely resembles this you have permission to punch me.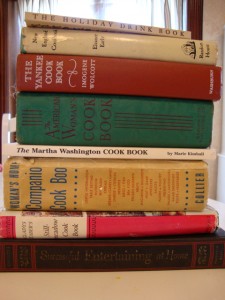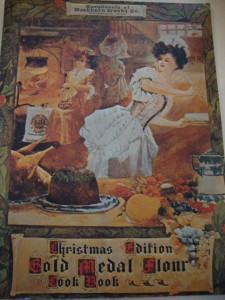 This "Gold Medal Flour Cook Book"  contains one of my favorite sponge cake recipes, but like almost all vintage cookbooks it also has recipes for weird things like forcemeat. I don't even want to know what forcemeat is.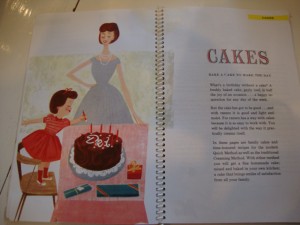 so cute!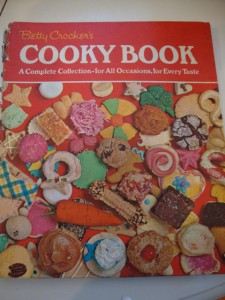 So many of our favorite Christmas cookie recipes in one book!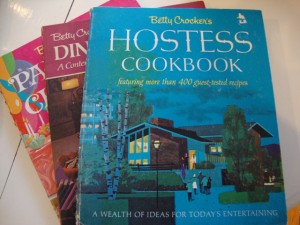 I love the old entertaining books that give you a time line for planning a party a month in advance. Laugh out loud funny 🙂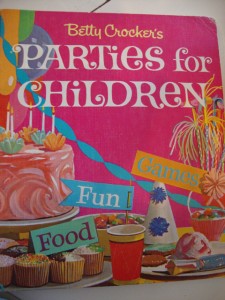 I love the pink cover on this book. It has some cute party game ideas too.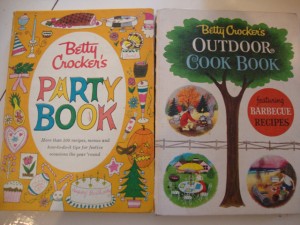 love and love…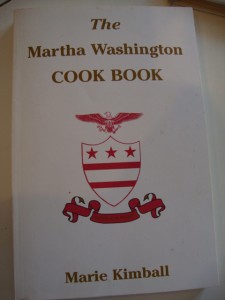 My friend Steph gave sent me this for Christmas. I haven't gotten a chance to read the whole thing, but I'm looking forward to it. Thanks Steph!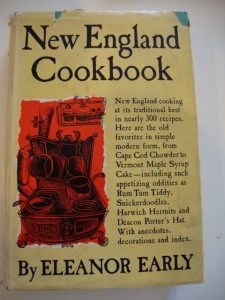 Great recipe for REAL baked beans and brown bread!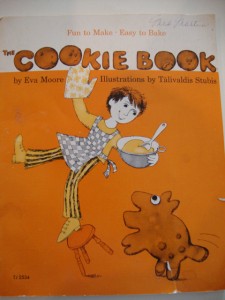 This was Andie's favorite cookbook when she was little. She loved to make the sugar cookies "all by herself."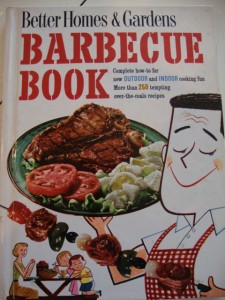 One of my absolute favorites.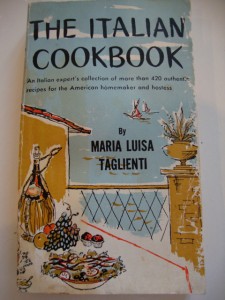 LOVE it!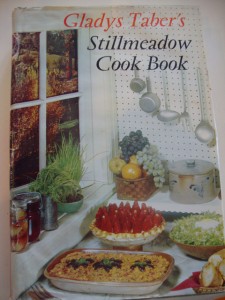 One of the ten books I own by one of my favorite authors, Gladys Taber. Look for her out of print "Stillmeadow" books on ebay, you won't be disappointed. Timeless wisdom!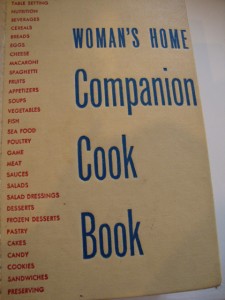 lots of good recipes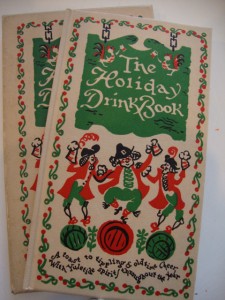 so adorable. nice Glogg recipe.
So, what do you collect? Can't wait to hear what you have to say!
Happy weekend!
~Melissa
You may enjoy these related posts: