Print Friendly Version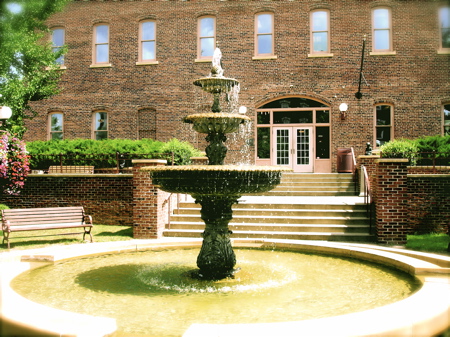 photograph by Melissa Placzek
"Ah, there is nothing like staying at home for real comfort." -Jane Austen
If you are anything like me, you LOVE going on vacation. Seeing new sights, hearing new sounds, eating interesting new foods, and absorbing the feel and textures of a new place are the things that make the vacation experience truly wonderful. Sometimes, however, the act of getting there can be daunting and expensive. Packing suitcases, finding a babysitter, boarding your dog, the hassle of airports and passports, delayed flights, and then the endless pile of laundry when you get home–Who needs it? Here is a refreshing thought. How about taking a vacation at home this year? Some people call it a "Staycation." A home vacation can satisfy your desire for that much needed retreat that you deserve without the cost, stress, and jet lag. If this sounds appealing to you, here are some tips you can follow to enjoy your home vacation to the fullest :
Hire a maid service to come in and clean your house from top to bottom the day before your vacation officially begins.
Unplug your phone, and don't give in to the temptation to check your work email.
Eat out at a different restaurant every night. Explore new cultures through cuisine. How about an Afghani restaurant? Sit on floor pillows, and watch belly dancers while you feast on curried lamb and yogurt cake by candlelight. Other fun restaurants might include an authentic Italian trattoria (such as Buca di Beppo or Maggiano's) where they serve everything family style and feature strolling opera singers, or an outdoor French street cafe where you can sip wine and eat baguette and brie while sporting Audrey Hepburn sunglasses and people watching.
Pick up some brochures at your local visitors' bureau and visit your own city as a tourist. Plan a fun activity every day. Go see a movie or a play. Attend a concert in a park or an outdoor art festival. Go to a gallery or museum. Take a long bike ride and stop somewhere beautiful for a picnic.(In Red Wing we enjoy hiking and biking on the gorgeous Cannon Valley Trail) Go to a local spa for professional massages. Have a candlelight dinner. Visit a local bookstore/espresso bar (our favorite is Barnes and Noble) and sip mochas while looking at your favorite magazines. Go to a wine tasting. Take time to reconnect with your love.
Don't do any home projects or anything work related. Pretend your home is a B&B. Sleep in, put your feet up, read a book or your favorite magazine.
Look through family albums and scrapbooks together. Reminisce.
Make sure you set aside plenty of time for relaxing. Take lots of hammock naps and bubble baths. Try some fun, new wines.
Build a back yard campfire and roast hot dogs and s'mores for dinner one night.
Visit a local tearoom and go out for an elegant afternoon tea.
Have fun!

~Melissa
You may enjoy these related posts: