Print Friendly Version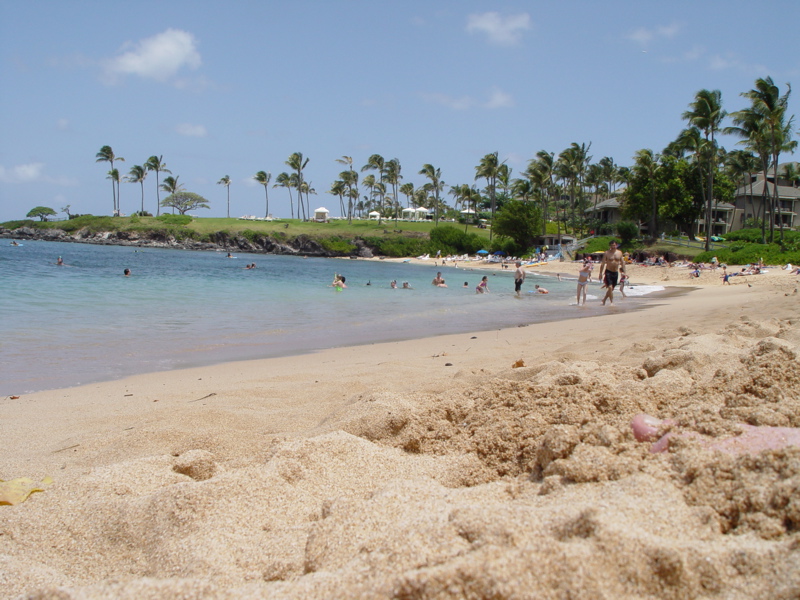 Hello Friends!
This newsletter will wrap up my "Maui" themed week of blogs. I hope you have all enjoyed this little virtual vacation, and I hope you feel inspired with new ideas you can use in your own home and life.
As I said in my blog on how to decorate your bedroom in a Hawaiian theme, Jeff and I took a 10 day vacation to Maui in 2003. This is one of the best vacations I have ever taken. The island of Maui is rated one of the top 3 islands in the world to visit, and the beach where our hotel was located, Kapalua Bay, is one of the best beaches in the world according to Conde Nast magazine. Now that I have been there I can see why!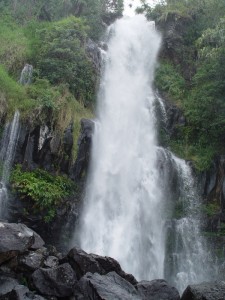 Before we left, someone recommended a book to us called "Maui Revealed" by Andrew Doughty and Harriet Friedman. If you are planning a vacation to Maui or any of the Hawaiian Islands, these authors have meticulously researched and written the "revealed" books for every island. We learned so much about the island we were staying on just reading this book. The authors include information on deserted beaches, hidden waterfalls, and scores of "secrets" that nobody else knows about the island. This is how Jeff and I found ourselves wading across a wide stream and rock climbing to a hidden waterfall called "Blue Pool" a few miles off the road to Hana. If we hadn't read "Maui Revealed" we never would have known about this spectacular waterfall that turned out to be one of the favorite hilights of our trip.
Some of my other favorite experiences on Maui were :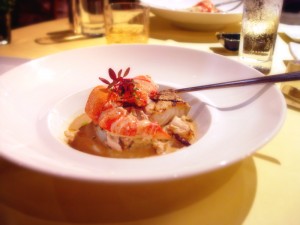 Relaxing at our resort. DT Fleming Beach and a three tiered swimming pool were right outside our door. We had an amazing "Plantation Breakfast" every morning at our resort's "Terrace Restaurant" that included macadamia waffles with coconut syrup, salmon and eggs benedict, freshly squeezed passion fruit juice and 100% Kona coffee. We the best seafood we have ever had at our resort's beautiful open-air restaurant, "The Banyan Tree." This five star restaurant is open to the public as well as Ritz Carlton guests, but don't forget to make reservations!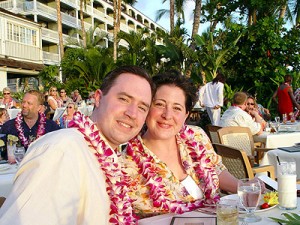 Touring Lahaina, a quaint and very busy village on the coast of Maui that use to be a whaler's village. I would say Lahaina is the hub of Maui. Definitely a great place to go shopping and enjoy some night life. This is where the fantastic "Feast at LeLe Luau" is held. The best luau on the island. Again, don't forget to make those reservations.
Touring the Kapalua Coast and enjoying a sunset catamaran sail on the Kapalua Kai while sippin mai tais and eating an array of appetizers including thai chicken peanut chicken strips.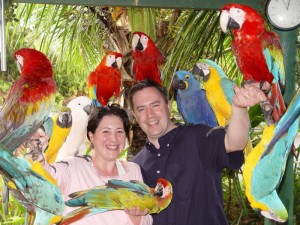 The Road to Hana. Don't miss it! It is absolutely paradise on earth. There is even an arboretum and botanical garden on the Road to Hana called "The Garden of Eden." This garden is where the opening sequence of Jurassic Park was filmed. It was like walking into a dream being there. We saw about 30 waterfalls, including the afore mentioned, "Blue Pool Waterfall."
The Beaches. They are every shade of turquoise and blue and SO gorgeous. My favorites were Kapalua Bay, DT Fleming and Ka'anapali.
Having lunch at the Four Season's Resort in Wailea
The Grand Wailea Spa in Wailea
Aloha!
Love,
Melissa
You may enjoy these related posts: