Print Friendly Version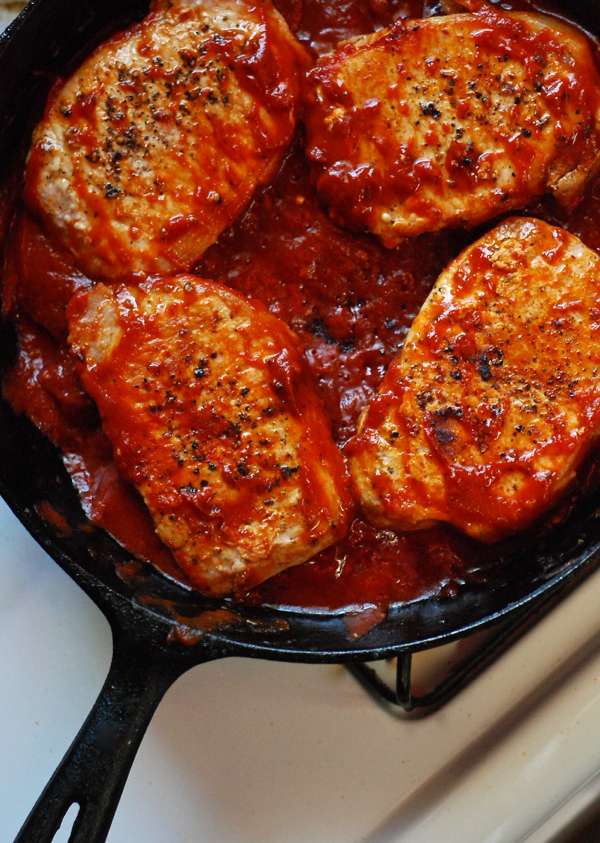 You aren't going to believe how easy it is to make these yummy, moist pork chops!
4 pork chops, your choice of cut
3 Tablespoons butter
8 oz. tomato sauce
4 Tablespoons tomato paste
salt and pepper to taste
Heat butter in a large, heavy skillet (I used a cast iron skillet.)
Once heated, place pork chops in butter. Cook over medium heat, for approximately 3 minutes per side (or until golden and each chop reaches 160 degrees F. when tested with a meat thermometer.)
While you cook the chops, slather the tomato sauce/paste mixture over them.
Enjoy with noodles, mashed potatoes or steamed rice.
~Melissa
You may enjoy these related posts: