Print Friendly Version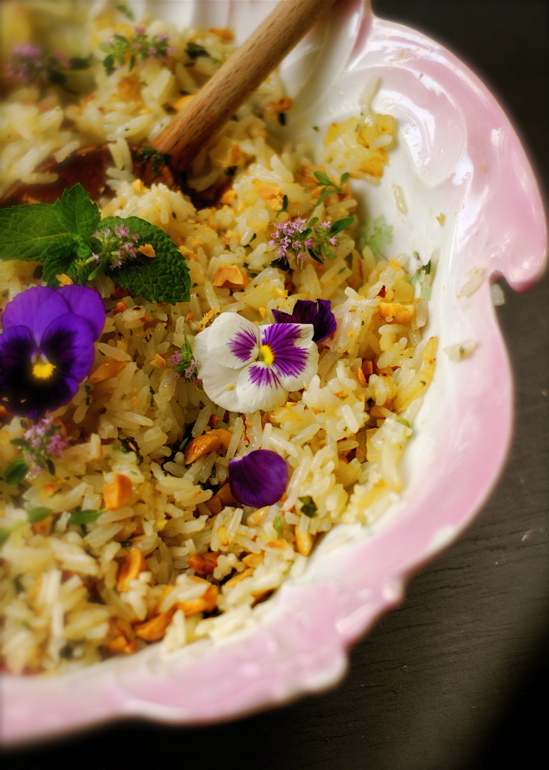 ~ jasmine herb pilaf ~
A lovely jasmine rice pilaf showcasing fresh herbs from your garden!
3 cups cooked jasmine rice
1 small onion, sauteed in butter until slightly browned
1/2 cup chopped peanuts or cashews
3 Tablespoons extra virgin olive oil
1 teaspoon dark sesame oil
1/2 cup chopped, fresh mint, lemon thyme and chives
juice of 1/2 lemon
zest of one lemon
1 teaspoon salt
1 large garlic clove, minced
1 teaspoon fresh ginger, grated
1/8 teaspoon cayenne pepper
freshly ground black pepper to taste
Toss all together in a pretty serving bowl. Garnish with violas, pansy blossoms, and thyme blossoms.
Enjoy!
~Melissa
You may enjoy these related posts: