Print Friendly Version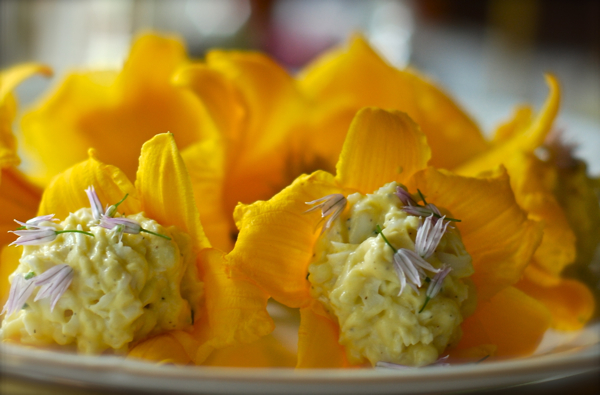 ~ stuffed teatime blossoms ~
My friend Audrey, proprietress of the lovely Heirlooms Tearoom in Hutchinson Minnesota, made these dreamy egg salad-stuffed blossoms for teatime when we visited. They are such a beautiful addition to a formal afternoon tea, I just had to make them myself so I could feature them in a TeaTime Tuesday post. I love egg salad in them, but I'm pretty sure almost any savory filling would work as lilies taste like lettuce! Next time I'm thinking I'll try a combination or ricotta, cream cheese, crumbled bacon, herbes de provence and kalamata olives! The possibilities are endless.
washed lilies with centers gently removed
egg salad (or your favorite savory filling)
Using a small spoon, fill the center of each blossom with the savory salad or filling. Garnish with thyme blossoms if you wish and place the filled blossoms gently on a serving plate or platter.
Enjoy!
Happy TeaTime Tuesday!
~Melissa
You may enjoy these related posts: