Print Friendly Version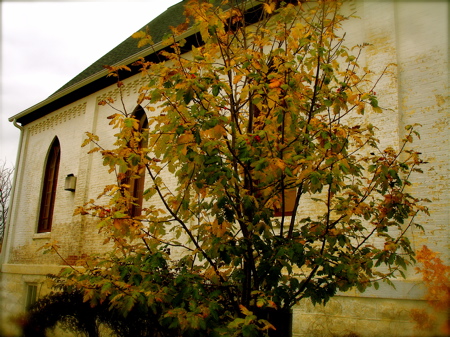 ~Fun Fall Luxuries~
Fall will be arriving soon! Along with turning leaves and brisk air, she will usher in a wintry chill. Here are some Autumn luxuries that will give you a little escape and help you enjoy this beautiful, unpredictable season.
 ~Celebrate grape harvest by collecting colorful wine labels. They're great for decoupage trays, boxes, cabinets and almost any flat surface.  If you just imbibe occasionally, and need a little help with your collection,  contact grapestompers.com for free labels. Or, just for fun, go to a wine tasting event at a vineyard in your area.
~Pick apples at a local orchard. A wonderful resource for fresh apples, low prices and a great outdoor exercise.  For an apple map and directory that will help you locate "pick your own" operations near you, contact your local city office, county extension office or local chamber of commerce.
~Rethink your fall and winter wardrobe. Add a few comfort pieces such as cozy flannel shirts, pretty new wool socks, handmade knit sweaters,  or knit blankets that you could either make or buy.
 ~Do some rustic decorating! Make your own braided rag rugs in various sizes to use as: table covers, chair covers, mug rugs or colorful placemats.
~Decorate your porch for the season. Use: old wooden rocking chairs, pumpkins, patchwork quilts, a large wooden or pottery bowl filled with apples and a few "jack be little" pumpkins. Don't forget dried bittersweet and sunflowers displayed in classic, timeless Red Wing pottery pieces that you have stored in the basement or attic.
~Other beautiful outdoor embellishments: cachepots made from a large pumpkin. Add bright blossoms~ chrysanthemums in red, yellow and orange. Any potted flowers from the garden center.  Use a pumpkin-carving kit to ease the task of hollowing out pumpkins.  Display in a new or old red wagon in a sunny spot to ensure smiles from passersby.  Jewel-toned Indian corn and whimsical gourds can be included in any autumn arrangement. This will lend a rustic look that will carry over until Thanksgiving.
~Host a porch picnic! Serve spicy chili or creamy chicken & wild rice mushroom soup in mugs. Wonderful with hot apple cider, fresh baked bread, and dreamy, puffy, glazed donuts or gingersnap cookies.
   ~Go on a treasure hunt!  Autumn is the perfect time to attend tag sales, garage sales, quaint shops, treasure filled barn auctions, and seasonal gift shops. Slow down. Take a peek.  You never know what you might find.
©2008 Sandy Erdman published freelance writer, collector and fabric decorator in Winona, Minnesota.
Thanks Sandy!
~Melissa
You may enjoy these related posts: