Print Friendly Version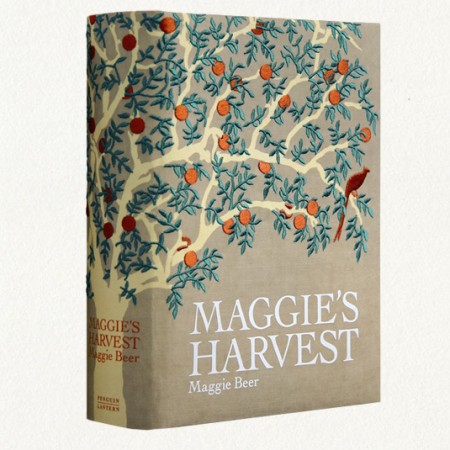 "Maggie's Harvest
brings together over 350 of Maggie Beer's signature recipes, detailed descriptions of her favourite ingredients and inspiring accounts of memorable meals with family and friends.The recipes highlight Maggie's philosophy of using the freshest and best seasonal produce available in the Barossa Valley South Australia, and treating it simply, allowing the natural flavours to speak for themselves. Describing herself as a 'country cook', Maggie cooks from the heart and is passionate about instilling in others this same confidence – to use recipes as a starting point, and be guided by instinct and personal taste.
This landmark book from one of Australia's best-loved cooks is essential for anyone with an appreciation of the pleasures of sourcing, cooking and sharing food."
~Penguin Books
I absolutely LOVE this cookbook. The cover is hand embroidered, and it's an extravagant, gorgeous piece of art. It's not just a book, but an experience. I encourage you to take a culinary journey with Maggie. You will not be disappointed.
~Melissa
You may enjoy these related posts: