Print Friendly Version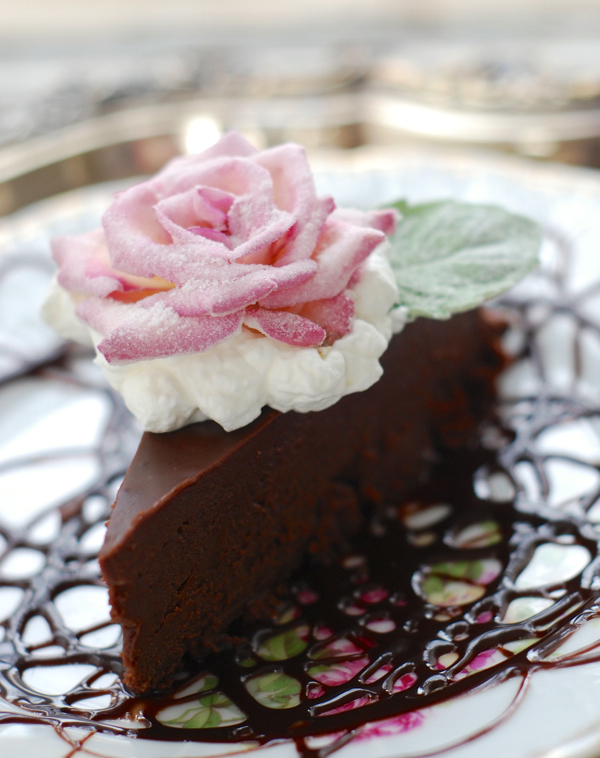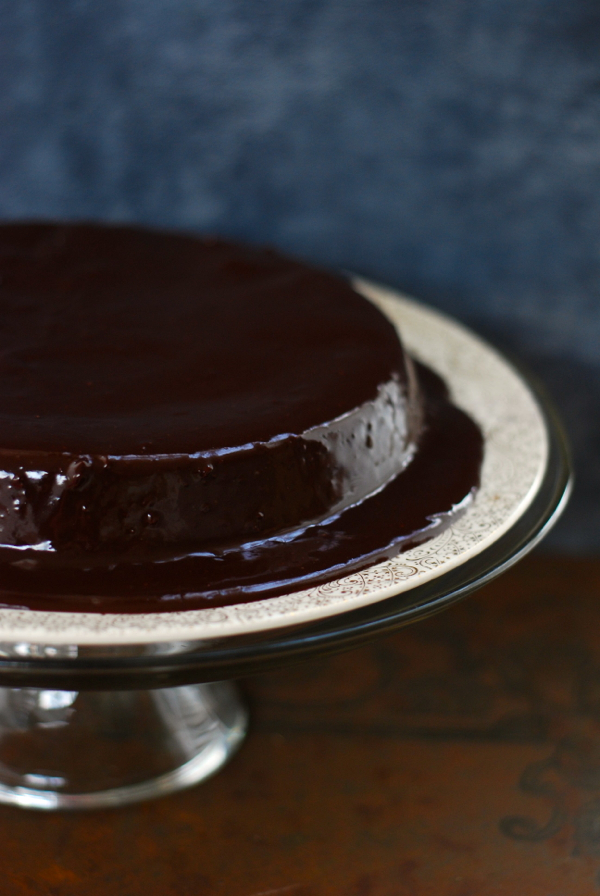 ~melissa's flourless chocolate espresso torte~
"What you see before you, my friend, is the result of a lifetime of chocolate. A pound a day often." – Katharine Hepburn
There's torte, and then there's my torte. This is the first time I've ever shared this recipe. You're welcome 😉
preheat oven to 350 degrees F.
1 and 1/2 cups real butter, cut into chunks
3/4 lb. bittersweet chocolate, chopped or chips (3 cups)
1/2 c. espresso or very strong coffee, brewed
1 cup sugar
6 large eggs
To prepare:
Butter an 8 inch, round cake pan. In a saucepan, over low heat, melt chocolate, butter and espresso. Add 1 cup sugar and stir until just melted. Remove from heat. In a large mixing bowl, beat the eggs. Whisk in the chocolate mixture until well blended. Pour into prepared cake pan. Very carefully, place in a larger cake pan that contains boiling water. Adjust water so it comes half way up the side of the torte pan. Very carefully place in the 350 oven. Bake the torte in this water bath for about 45 minutes (or until torte barely jiggles in the middle.) Remove torte from water bath. Chill in refrigerator until completely cool (about 8 hours.)
To unmold:
Dip bottom of torte pan in very hot water for 10 to 15 seconds. Carefully invert onto a pretty serving plate.
Ganache:
Combine 1 cup bittersweet chocolate (chopped or in chip form,) 1/2 cup heavy cream, and 3 Tablespoons butter in a small saucepan. Cook on low until just melted. Add 1 Tablespoon Grand Marnier (optional). Mix well. Remove from heat and immediately pour over torte. Spread evenly with a rubber spatula. Cover torte and chill until ganache is completely cooled and set.
Carefully slice with a very sharp knife. Enjoy with afternoon tea, a little port, a hearty red wine or a French press!
~Melissa
You may enjoy these related posts: