Print Friendly Version
A week of Valentine's Treats!
"I'm a-gonna wrap myself in paper,
I'm gonna daub myself with glue,
Stick some stamps on top of my head;
I'm gonna mail myself to you.
I'm a gonna tie me up in a red string,
I'm gonna tie blue ribbons too,
I'm a-gonna climb up in my mail box;
I'm gonna mail myself to you."
~Woody Guthrie
Day 2
Remember making Valentine boxes every year for your elementary school Valentine's party? I remember the first one I made in Kindergarten. That year I was the star of the Valentine's music show and dressed up in a Raggedy Ann costume!
My mom got a box, ribbons, decorative paper, stickers, markers, and other art supplies together and let me go to town decorating it. I remember falling in love with this tradition then and there…and I still look forward to helping my daughter Gracie make hers every year.
Even if you don't have little kids around who need Valentine boxes (or if for some reason their teachers only have them decorate little paper lunch bags…yuck…) I think it's about time you re-lived this tradition! It's so fun and nostalgic. Guaranteed to make you feel like a kid again, if only for an hour or two 🙂 This year we discovered that scrapbooking paper is the perfect medium for covering a Valentine's box. We used red grossgrain ribbon, conversation hearts, vintage lace, and scrapbooking tags as well. Ladies and gents, get your glue guns ready! It's time to have some fun 🙂
You'll need: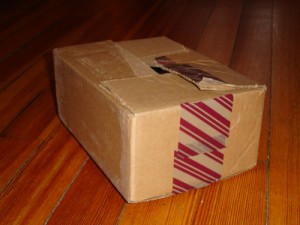 an old shipping box or shoebox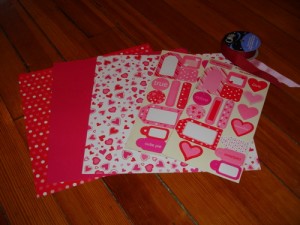 glue, embellishments such as stickers, paper doilies, scrapbook tags and decorations, ribbon, lace …scrapbook paper or wrapping paper or whatever paper you like…I used brown craft paper one year, and butcher paper another year…adorable with potato stamped hearts!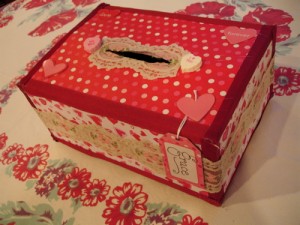 Here's what we ended up with!
Have fun!
XOXO,
Melissa
You may enjoy these related posts: