Print Friendly Version
My friend, Sandy Erdman, is a talented columnist and seamstress. We are doing a give away here on Chin Deep! Would you like to win an apron? Simply leave a comment here on the blog or on the Chin Deep facebook page, answering Sandy's question. Anyone can win! Have fun!
Apple season is here and this gorgeous apron could be yours!  All you have to do to enter this giveaway is leave a comment at the bottom of this post.  Answer a couple little questions… Explain why you want the apron and tell where and when would it be worn.
With Love… Sandy Erdman, Designer, Curator & Apron Lover….Sandy's Sweet Nothings!
PS…all answers must be in by October 14th at midnight…and we will do a drawing to see who the lucky winner is!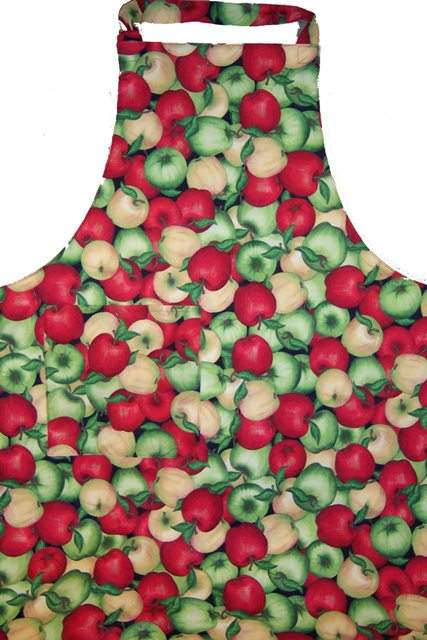 Thanks Sandy!
~Melissa
You may enjoy these related posts: