Print Friendly Version
~Seeing~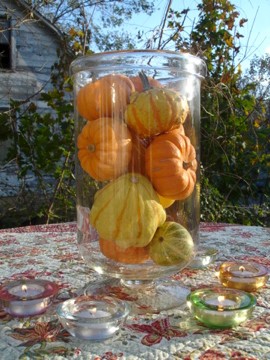 The brilliant colors of gourds and mini pumpkins, and candlelight in this centerpiece I put together today.
To make your own: pile mini pumpkins and gourds in a large, clear hurricane lantern. In the winter I use vintage glass Christmas tree bulbs, in the summer I use lemons, and in the spring watercolored Easter eggs and/or little bird's nests that i've found over the years.
~Hearing~
~Smelling~
woodsmoke and burning leaves from the bonfire out back
~Tasting~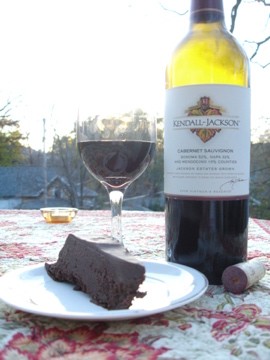 Kendall Jackson Cabernet Sauvignon & flourless chocolate espresso torte
~Touching~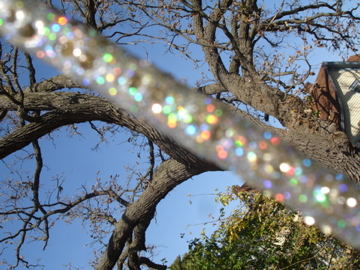 my sparkle pen
~Knowing~
That I love being a mom and celebrating fun days with my kids!
What did you do today?
~Melissa
You may enjoy these related posts: